The #MyWritingProcess Blog Tour is exactly that – a blog tour, about author's writing processes. It's all in the name. Clever. Basically, you pick someone who's work you enjoy (and two other authors) and ask them some questions. Four questions, to be precise. The author who asked me to participate is:
Amanda Niehaus (PhD) is a writer and scientist based in Brisbane, Australia. Her work spans the academic, nonfiction and fiction worlds – and she's doing her best to integrate the 3. Amanda has been published in Peppermint Magazine, on pillows at the 2013 Brisbane Writers' Festival, and you can find her online at Easy Peasy Organic (http://www.easypeasyorganic.com), Minimal Worries (http://www.minimalworries.com) and Staying Alive (http://www.easypeasyscience.com) as well as on Twitter as @EasyPeasyOrganc.
Now, onto the four questions:
What are you working on, right now? I'm currently working on a whole bunch of short stories – the slush pile is at twenty nineteen stories, of varying lengths, at the moment. They range from proper, far-future science fiction (Cast the Hook, Bait the Line) to Lovecraftian horror flash fiction (What Would he say to the Children?), magic realism (The Wishing Tree) to near-future, socio-psychological sci-fi (I Dreamt of Mars.) I've just finished writing a script for a near-future science fiction comic (Utopia) and am working on a script for a short film (How Does Your Garden Grow?) Always b I'm also (still) working on my novel, a steampunky, dark, urban fantasy, which has a title, but I don't want to reveal it yet. Keep some element of mystery, you know? I'm a bit of a perfectionist, when it comes to my writing, so it could take a while.  I'm also working on a whole bunch of non-fiction essays for the Atlas Obscura, where I've sold four articles, Finding Edo, the City Lost Beneath Tokyo, Tanuki the Tipsy Trickster: Why a Well-Endowed Raccoon-Dog is Big in Japan and, most recently, I'm Big in Australia: The Concrete Giant Obsession Down Under. and Human Garbage. How does your work differ from that of other writers in your genre? Something that I always try to incorporate into my fiction is poetry. I love poetry, and have read it quite heavily since I was a teenager. Which made me really popular at an elite rugby school, as you can well imagine. I also try to be as brief as is possible – to let the reader fill in the blanks. I was once told by someone that they were unsure if they liked my flash fiction – they felt like I was only offering a glimpse into the worlds I was creating. I took this as a compliment.
Why do you write what you do? I love writing. I write heaps of short stories and flash fiction because the ideas are always ricocheting around my brain. I've got to get them out, somehow.  I write science fiction, fantasy and horror because I'm obsessed with monsters and with the future. Speculative fiction enables you to turn an eye on the world, to take one factor that you see and to follow it to its logical conclusion. It can be a warning or a promise or a challenge.  Also, I really love monsters.
How does your writing process work? My writing process? I don't really have one, which is probably to my detriment. I sit, and I write. I read, all the time, and jot down ideas and clever sentences and interesting characters. Not to steal them, of course not, just so I can read them again and again. I also carry around a notepad, or scraps of paper, covered with scribbling scratches of ink. I'll get back to them, fold them into my stories or my novel or work them into stories of their own. They help me to develop ideas when I'm away from a keyboard – which allows me to think about them a bit more, and to hopefully come up with some interesting ideas.
I was asked to tag three other writers to take on the mantle, and to answer these same questions next week (starting on the twelfth of May.) But I couldn't just ask three, so I asked a whole bundle of other Australian speculative fiction writers to join in:
Kaitlyn Plyley is a Brisbane-based writer, performer and radio announcer. Her debut solo show, Not Much To Tell You, featured in The Blue Room Theatre's Summer Nights program at the 2014 Perth Fringe Festival. She is a a published poet, and a resident creative at The Edge, State Library of Queensland. 
Freya Wright-Brough
is a 22 year old Brisbane writer and filmmaker. Plagued by comedy addiction and compulsive storytelling, she's made many short films and is often found obsessing over her next mad writing plan.  Last year she wrote for twenty-four straight hours, and decided to follow that up with writing 365 stories in as many days.  
Stephanie Orges is an award-winning copywriter, aspiring novelist, and barely passable ukulele player. A sci-fi/fantasy buff and proud nerd, she spends her weekdays writing copy for the largest ad agency in Fort Worth, Texas, and spends her weekends swigging coffee, jamming to Pink Floyd, and attempting to string words together into a coherent story. On her blog, BeKindRewrite.com, Stephanie offers writing prompts, tips, and moderate-to-deep philosophical discussions based on what she's learned about marketing, storytelling, and voice. She is a big believer in the Oxford comma.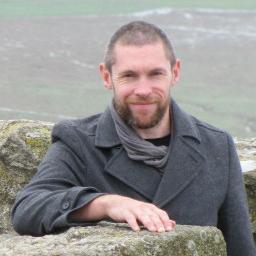 J. Michael Melican is a writer, who aims to become a better one. With a history of creative writing, and a love for Middle English, Chaucer (as well as a translation of Beowulf from the Anglo-Saxon), he is no longer sure if his studies have influenced his writing, or whether his interests have influenced his academic life. He has a low fantasy short story A Choice of Kings due to be published later this year.
Jodi Cleghorn is an author, editor and publisher with a penchant for the dark vein of humanity. She is the editor of 7 anthologies and publisher of a further 5. Her short stories have appeared in local and international publications.

"River of Bones", an Australian gothic horror set in the New England Highlands, is her debut novella. She is also the co-author of the epistolary serial "Post-Marked: Piper's Reach" with her writing partner Adam Byatt.
 http://jodicleghorn.wordpress.com/
Emma Osborne is a fiction writer and poet from Melbourne, Australia. She was once engaged in a bear-hug so epic in nature that both parties fell over. She has a large collection of robot t-shirts and uses comic books as wall art. She loves new books and new music and will happily share both.
Megan McGrath was raised on North Stradbroke Island, in Queensland, Australia. She is passionate about coastal tales, small-town dynamics and the way characters are forged living by the sea.  Megan has won several awards for hershort fiction and have been published in literary journals and anthologies.